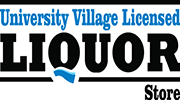 University Village Licensed Liquor Store is located in Harewood at the University Village Shopping Centre.
#102-520 Fifth Street, Nanaimo, BC
Phone : 1(250) 591-1455
Email us: universitylrs@shaw.ca
Covid-19 Safety Plan: Covid-19 Safety Plan
Our hours of operation remain the same during these difficult times: 7am to 11pm.
Our store has a great selection of wine, beer and spirits at the best prices.
Our amazing and knowledgeable staff are happy to assist with your needs.
100% locally owned and operated.
Check out our monthly (Great Deals) flyer click here for monthly flyer